Telephone Systems
Your phone system is your business communication line to the outside world. Next Century offers new business telephone systems, small or large. We prefer and recommend NEC phone system; we carry, install, and program the phones to suit your business needs. Creating answering messages, voicemail boxes, and complicated features like call forwarding are provided with NEC phone systems.
We are familiar with other phone systems and/or have the ability to trouble-shoot and program your existing system. If you are considering an upgrade or need additional phones, call us for advice and pricing.
We also sell and service these telephone system brands: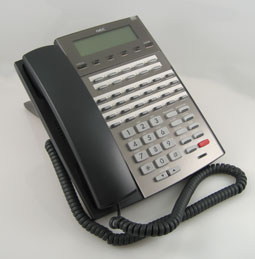 Panasonic
Nitsuko
TIE
Lucent Partner
Comdial
Nortel
When we sell a new phone system, the service doesn't stop there. We'll help you: design how it works, choose calling plans, interpret your phone bill and offer advice, and can advise on internet and VoIP telephone services.
New systems often include features like:
The ability to be programmed/have remote support
Voicemail/Auto Attendant
Fax detection
The ability to forward calls from your phone system to cell or home phone
Music on hold (also a good advertising tool)
Surge Protection
We can install overhead/underground cable between buildings.